Feb 5, 2022
If you dream of a beautiful oceanfront wedding but don't have the budget to match, don't worry! There are plenty of ways to plan an affordable beach wedding. Read on for tips on where to find affordable rentals, how to save on food and drinks, and more. With a little creativity and planning, you can have the wedding of your dreams without breaking the bank.
Steps to planning the perfect oceanfront wedding
Most couples who dream of an oceanfront wedding think it will be too expensive. But with a little creativity and careful planning, you can have the wedding of your dreams without breaking the bank. Here are some tips for planning an oceanfront wedding on a budget:
Have your ceremony and reception at the same location. This will save you money on transportation costs.
Choose a less popular wedding date or time of year. You'll likely get a better deal on venues and vendors during these times.
Consider having a smaller guest list. This will also help you save on costs like food and drink.
Get creative with your decorations. Use items like shells and sand dollars to create a beautiful, natural-looking atmosphere.
Ask friends and family to help out with specific tasks. This can save you money on professional services.
By following these tips, you can have the oceanfront wedding of your dreams without spending a fortune. With a little bit of planning and some creativity, you can have the wedding of your dreams without breaking the bank.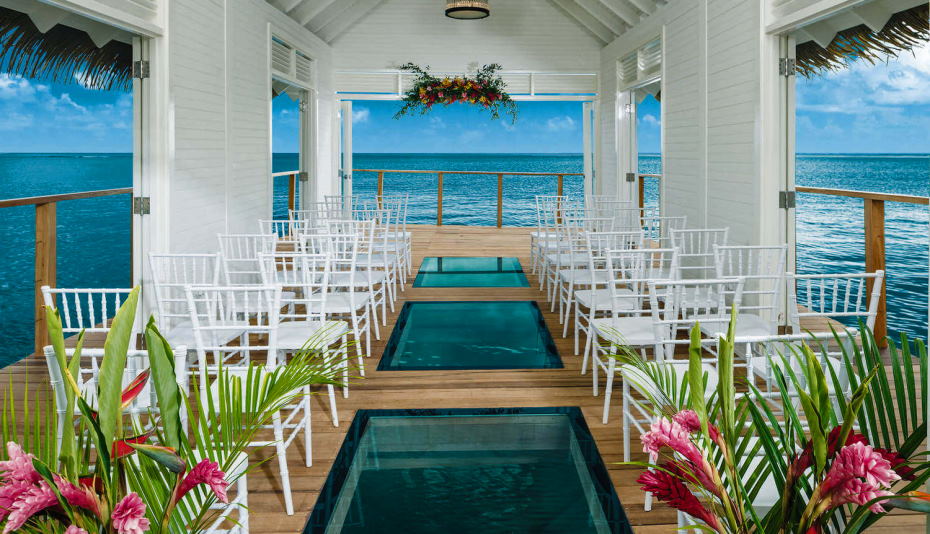 Beautiful ocean view wedding venues for your perfect day
The beach is one of the most popular places to tie the knot, and for a good reason. Exchange your vows with the sound of waves crashing in the background and a warm breeze blowing through your hair. But finding the right ocean view wedding venue can be tricky.
There are so many variables to consider, from price to location to amenities. But don't worry, we're here to help. We've compiled a list of our top picks for ocean view wedding venues, perfect for any budget or style.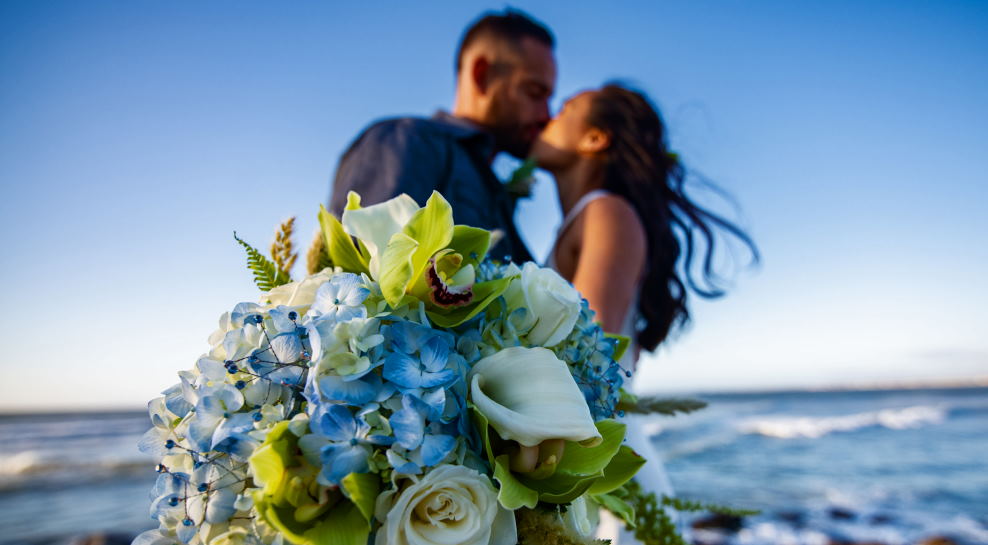 If you're looking for a truly unique experience, check out The Seaside Chapel in California. This beautiful venue sits right on the sand, offering sweeping ocean views and nearby cliffs. For a more traditional take on an ocean view wedding, consider The Breakers in Florida. This venue overlooks the Atlantic Ocean and features a grand ballroom, perfect for a black-tie affair.
If you're on a tight budget, there are still plenty of beautiful ocean view wedding venues. For example, The Surf Club in New York offers stunning views of the Long Island Sound at an affordable price.
No matter what your budget or style, there's an ocean view wedding venue out there, that's perfect for you. So start your search today and begin planning the beach wedding of your dreams.