Aug 14, 2022
Are you getting married soon and dread the thought of seeing everyone at your wedding stuck in their seats? Don't worry, we've got some tips to help get everyone up on the dance floor! Whether you're looking for classic songs or something more modern, we've got you covered. So keep reading for our top tips on how to get your guests dancing.
How to ensure a full dance floor all night at your wedding?
Your wedding day is supposed to be one of the most magical days of your life. But it can feel like something is missing if your guests aren't dancing. So use these tips to get everyone on the dance floor and have a great time!
Play music that everyone knows and loves. Whether it's current top hits or classic wedding songs, choose tunes that will get people singing and moving.
Make sure there's plenty of space for dancing. If your reception is in a small room or has lots of furniture, it will be harder for people to let loose and enjoy themselves.
Encourage guests to hit the dance floor early at night. Once people see others dancing, they'll be more likely to join in the fun.
Give out fun props, like glow sticks or streamers. These can help get people in the mood to party and also make for some great photos!
Hire a professional DJ or band who keeps the energy up and gets people dancing. They'll know what songs to play and when to play them to keep everyone moving.
With these tips, you will surely have a wedding reception that everyone will remember – and dance their shoes off!

Reasons why dance lighting matters for weddings
Dance lighting matters for weddings because it can help set the mood for the event, make the space more visually appealing, and help guests feel more comfortable on the dance floor. Good lighting can also make a big difference in how your photos turn out.
While most wedding venues have some basic lighting included in their rental fee, it's often not enough to impact your big day. That's why many couples choose to supplement with their dance floor lighting.
Not sure if you need extra dance floor lighting for your wedding? Here are four reasons why it matters:
Helps Set the Mood
The right lighting can help set the tone and mood for your wedding reception. If you want a more romantic and intimate feeling, for example, then softer and dimmer lighting is key. On the other hand, if you're going for a party atmosphere, then brighter lights will help get everyone in the dancing spirit.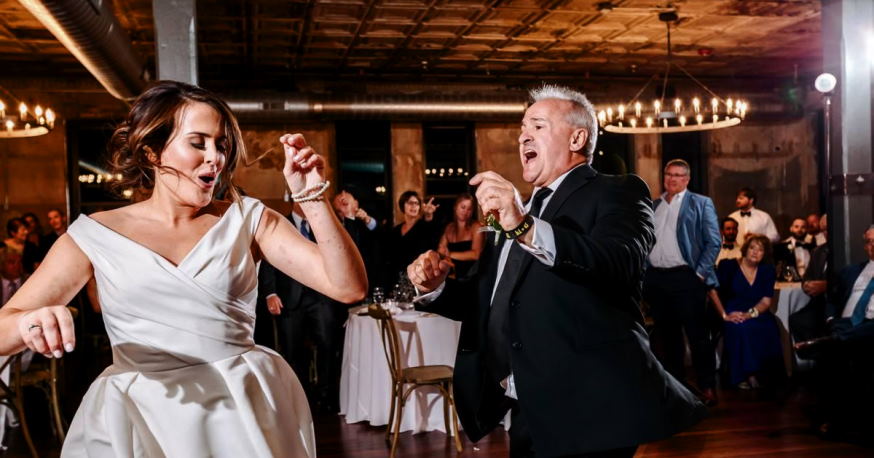 Makes the Space More Visually Appealing
In addition to setting the mood, dance floor lighting can make your wedding reception space more visually appealing. Likewise, string lights, chandeliers, and other decorative fixtures can transform a plain room into a stunning event space. And when it comes to photos, good lighting can make all the difference.
Helps Guests Feel More Comfortable on the Dance Floor
Some guests may feel shy or self-conscious about dancing in a well-lit room. If you want everyone to feel comfortable hitting the dance floor, then supplemental lighting is a must. Dimmer, softer lights are more flattering and can help guests feel less on display.
Makes a Big Difference in Photos
Good lighting can make a big difference in how your wedding photos turn out. If you hire a professional photographer, they'll likely have their lighting equipment. But if you're relying on friends and family to capture candid shots, then supplemented lighting will help ensure that everyone looks their best.
Whether you're looking to set the mood or make sure your photos turn out great, extra dance floor lighting is a wedding detail worth considering. Want to explore your lighting options? Check out our dance floor lighting rentals today.