Mar 27, 2022
It's no secret that most brides-to-be are on a tight budget. So, when it comes time to prepare for the big day, it's important to find ways to save money where you can. One area where you can cut costs is your beauty routine. Plenty of homemade beauty tips will help you look your best without breaking the bank. Keep reading for some ideas!
Beauty tips for brides: the best DIY skincare and hair solutions
Most brides want to look their absolute best on their wedding day, but often they don't want to spend a fortune doing so. If you're a bride-to-be on a budget, don't worry – there are plenty of ways you can achieve a stunning look without breaking the bank. Here are some homemade beauty tips for brides on a budget:
Start by creating a DIY facial scrub using ingredients like oatmeal, honey, and lemon juice. This will help to slough off dead skin cells and reveal brighter, more radiant skin.
For a natural way to achieve glowing skin, try mixing equal parts of baking soda and water and applying it to your face in circular motions. Then, rinse with warm water and pat dry.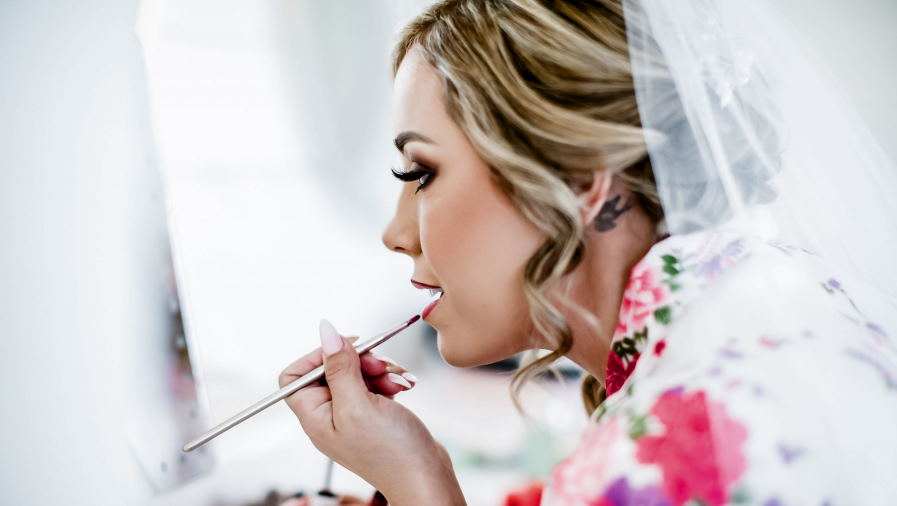 If you're looking for an affordable way to get a professional-looking manicure and pedicure, try doing them yourself at home. Paint your nails with your favorite polish color and use a top coat to protect the polish and add shine.
When it comes to your hair, there are many ways you can save money while still achieving the look you want. For example, instead of getting your hair cut and colored at a salon, try doing it yourself at home using hair color kits – they're much cheaper and just as effective.
To achieve beachy, wavy hair without spending a lot of money on hot tools, braid your damp hair before bed and sleep on it. Then, undo the braids in the morning, and you'll have beautiful, natural-looking waves.
There are plenty of ways to save money on your wedding day beauty look without sacrificing quality or style. With a little creativity and some DIY skills, you can achieve the perfect look without spending a fortune.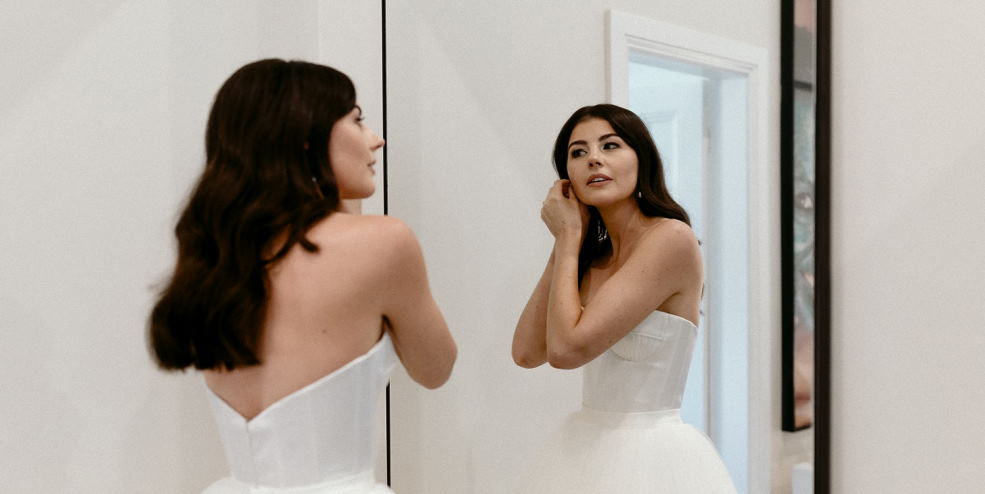 Effective natural beauty tips for your bridal skincare
Your big day is approaching, and you want to make sure that you look your best. While many products on the market claim to give you perfect skin, sometimes the best results come from using natural ingredients. Here are some effective natural beauty tips for your bridal skin care:
Eat a healthy diet: Eating a diet rich in fruits, vegetables, whole grains, and healthy fats will help to keep your skin looking its best. Also, avoid processed foods, sugary drinks, and excessive amounts of caffeine, as these can all lead to breakouts and dull skin.
Get enough sleep: Sleep is essential for physical and mental health. Not getting enough sleep can lead to dark circles under your eyes, which will not be a good look on your wedding day. Aim to get at least eight hours of sleep every night in the weeks leading up to your big day.
Stay hydrated: Drinking plenty of water helps to keep your skin looking plump and radiant. Make sure to drink at least eight glasses of water each day, even more, if you can.
Limit sun exposure: Too much sun can lead to wrinkles, fine lines, and age spots. Try to limit your time in the sun, and wear sunscreen with an SPF of 30 or higher outdoors.
Exfoliate regularly: Exfoliating your skin helps to remove dead skin cells and leave your skin looking fresh and radiant. Use a gentle exfoliating scrub two or three times a week, and avoid any harsh scrubs that could irritate your skin.
Moisturize: Moisturizing your skin is essential to keeping it looking healthy and hydrated. Use a moisturizer that suits your skin type, and apply it twice a day for best results.
Use natural products: Using natural products on your skin is the best way to avoid any irritation or allergic reactions. Look for products that contain ingredients like aloe vera, chamomile, or green tea, as these are all soothing and calming for the skin.
Following these natural beauty tips will help to ensure that you have beautiful, glowing skin on your wedding day. Remember to start taking care of your skin well before the big day to enjoy the benefits of healthy, flawless skin.